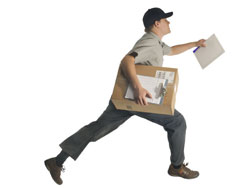 Small Cargo couriers
Hand carried – speed service !
Up to 25 kg. cargo …
Up to large suitcase contents …
Delivery from … to any Batam Island wide location. All in rate.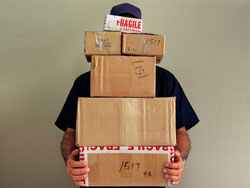 Site deliveries …
We deliver groceries, office and project supplies in Batam from any Batam source …
Order through our ordering system – ordered before noon is delivered soon !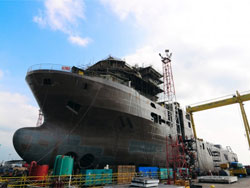 Site arrangements …
For any specific site arrangements … Buy or rent
Office container units, toilet units, temporarily warehousing/workshops …
Electrical, Internet and other utilities hook up …
Office furniture, equipment and tool facilitation … Basic or Turnkey ?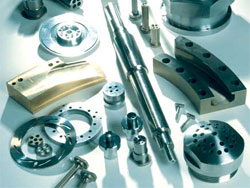 Project parts and equipment procurement
Do you need any specific parts or equipment in your project ?
We procure from the international market …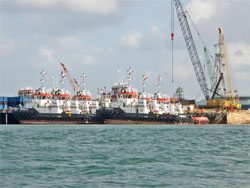 Project subcontracting
We manage your subcontract(or)
We (sub)contract – on project specification
We know the right players in Batam !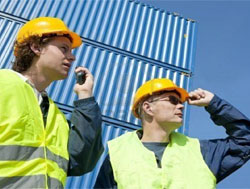 Project management
Site & construction management
Welding and painting inspection
Mechanical and E&I commissioning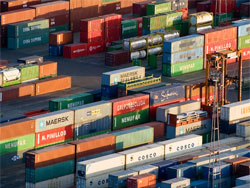 Container brokerage
We buy and sell containers.
Buy/Sell contract …
Offloading arrangements …
Offloading documents.
Our "small cargo couriers" activities is another convenience service meaning to assist you, at a fair price, to get anything delivered from Singapore (or anywhere else upon request/quotation). Going to Singapore is often needed yet very time consuming and sometimes it is difficult to bring items or parts back in through customs. We take this "hassle" at an "all in" price meaning that the price includes the expenses made such as ferry and Singapore transportation fares. However tax or duties paid (if any) will be subject to surcharge and fees will be applicable on payments made on your behalf (see office support section);
Our site deliveries are basically meant for relatively small orders intended to supply your site with items as groceries, office and project supplies. We can deliver this service on a basis of what one man reasonably can take and deliver in a car roundtrip in Batam;
Other deliveries to site, that requires more specific handling can be made. Please refer to our logistics support section of this website for further information;
We have local contacts with regard to buying and selling containers, any size and configuration we can deliver or sell. Since the market price of containers depends on demand, prices vary. However in order to maintain our independency we buy/sell and a fixed brokerage fee offering you the best price to buy or sell.