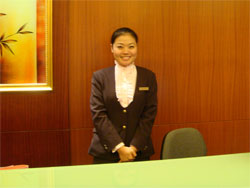 We arrange hotel bookings …
Click here to choose from our selection of the better "value for money" hotel facilities …
Harmoni one Hotel & Convention Centre
Harbour Bay Amir Hotel
Harmoni Suites
Hotel Vista
Holiday Inn Resort
Harris Resort
Nongsa Point Marina & Resort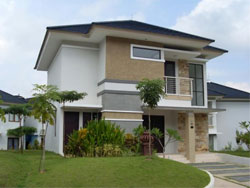 We arrange home and villa rental search packages …
Click here to have a look at some of the housing developments available to you …
Duta Mas
Forest Houses Villa Panbil
Smiling Hills
Bukit Indah Sukajadi
Puri Casablanca
San Dona
Nongsa Point Marina
Nongsa Village
Our accommodation product range is basically meant to facilitate all our clients specific accommodation needs.
Hotel facilities – to accommodate short and medium long stay;.
Home and villa rental – to accommodate medium long to semi-permanent stay.
As for these two packages we like to inform …
Hotel facilities
As for our Hotel facilities: we choose Batam's best hotel accommodations that really offer good value for money. In the joint cooperation with these hotel facilities Courtesy Agents managed to negotiate affordable rates that are available by booking through our website only.
To complete your "stay package" we offer free transportation to these hotel facilities upon your check-in/out to your point of arrival/departure in Batam.
Please take your pick out of our finest hotel facilities selections …
Home and villa rental
As for the Home and villa rental options: we choose Batam's better, well known and safe housing developments. These developments and the different home and villa options available, offer you the possibilities of work and important amenities close in distance reach or within reasonable distance available.
All selected housing estate's offer several home and villa rental options. With regard to the rental options we like to highlight that Courtesy Agents is not engaged or related in any way with parties that offer the rental option(s). We choose to ensure that our client finds the comfort to make "his choice" on any option he/she is really comfortable with.
Since the availability of home and villa's in these developments change from day to day, we choose to offer the next service package to complete and enhance your search for home and villa to rent:
• General sightseeing session (1), 4 to 6 hours through Batam and the specific developments;
• Home and villa visiting session (2), scheduling appointments, 4 to 6 hours visiting homes up to max. 5 locations of your preferred choice;
• Support on your price and terms negotiations;
• Issuing or support by verification of your contractual engagement with your landlord.
This package deal comes with full transportation support and full service guidance.
No cure, half pay …
Let our team support and assist you to find your most enjoyable stay in Batam !